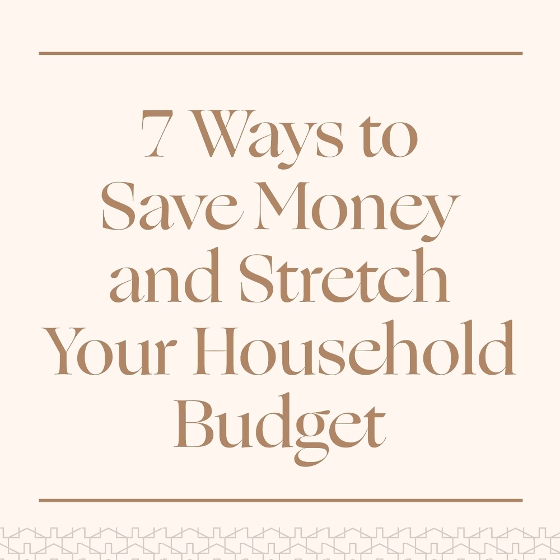 Buying a home is a significant investment.
It can sometimes be challenging to save enough money for a down payment onyour dream home.
Use these 7 tricks to save money for your down payment by stretching your household income.
‍
‍
Evaluate Your Insurance Policies
‍
If it's been a while since you've window-shopped for home and auto insurance, it may be worthwhile to do some comparison shopping. Get quotes from at least three insurers or independent agents; make them compete for your business.
‍
‍
Bundle Cable, Phone, and Internet
‍
You can also save money by bundling your cable, phone, and internet services. Shop around to see who is willing to give you the best deal. If switching is too much of a hassle, ask your current provider to match or beat their competitor's offer.
‍
‍
Conserve Electricity
‍
Save electricity by installing energy-efficient LED light bulbs. You can minimize standby or "vampire" power drain by utilizing power strips and unplugging idle appliances. Turning your thermostat up or down a few degrees can significantly impact your monthly heating and cooling costs. To maximize efficiency, change your filters regularly, and make sure your windows and doors are well insulated.
‍
‍
Outsource Less
‍
From lawn care to minor home repairs, we often pay people to do many things that we could realistically do ourselves. To save money, try tackling some of these tasks yourself.
‍
‍
Meal Planning
‍
Decide before you shop what you and your family will eat for breakfast, lunch, and dinner for the coming week. It can help lower your food bill, eliminate waste, and minimize impulse purchases. When possible, buy produce that is in season, and utilize nutrient-rich but inexpensive protein sources like eggs, beans, ground turkey, and canned tuna.
‍
‍
Review Memberships and Subscriptions‍
‍
Are you paying for services and subscriptions you no longer need or use? Determine which ones are worth keeping and ditch the rest.
‍
‍
Track Your Household Budget
‍
One of the most effective ways to reduce household expenses is to set a budget—and stick to it. A budget can help you see where your money is going and identify areas where you can cut back. By setting reasonable limits, you'll be able to reach your financial goals faster.
‍
Want more help getting a handle on your finances? Use my Budget Worksheet to help you track income and expenses—and start working towards your financial goals today!
‍